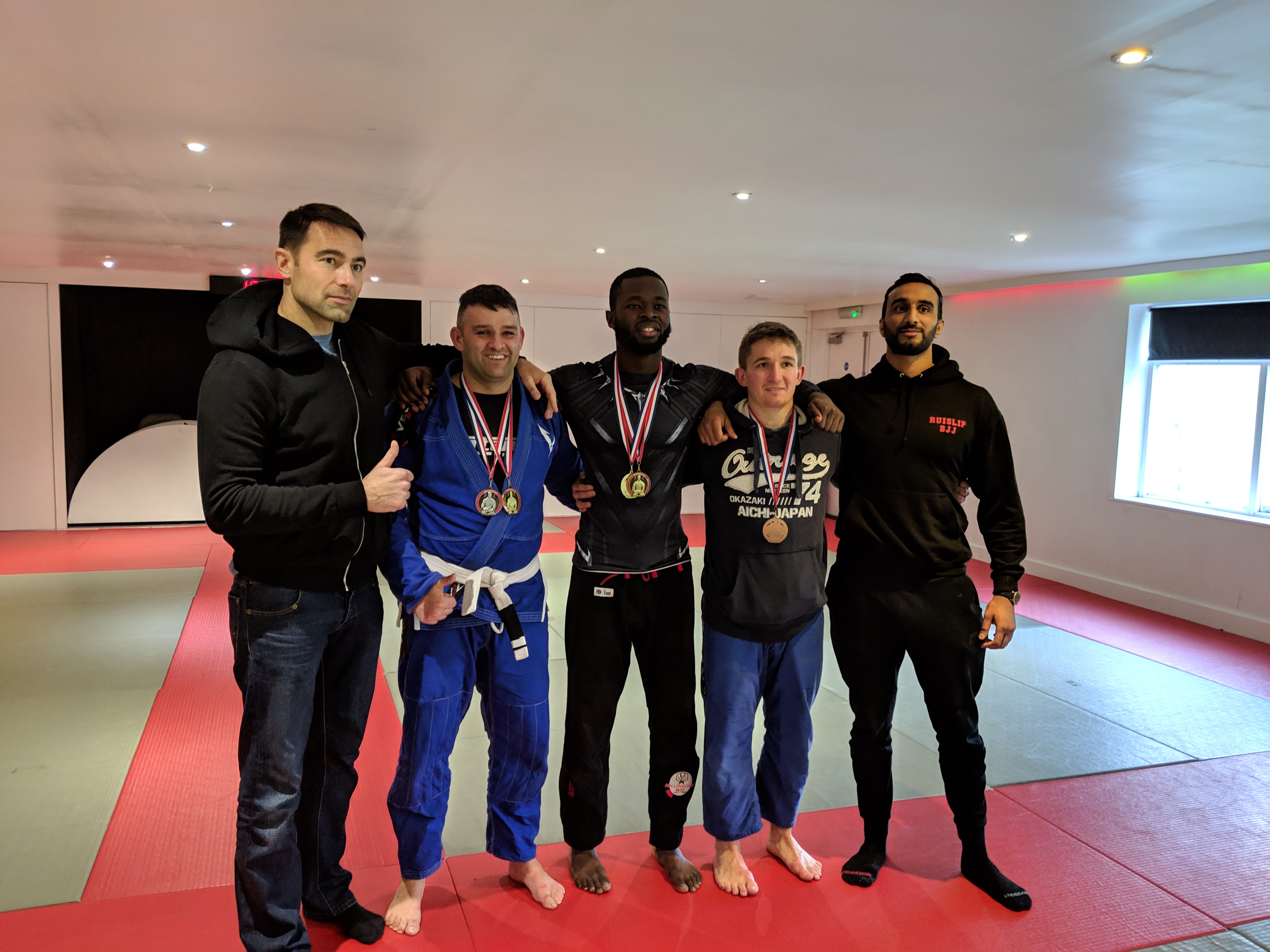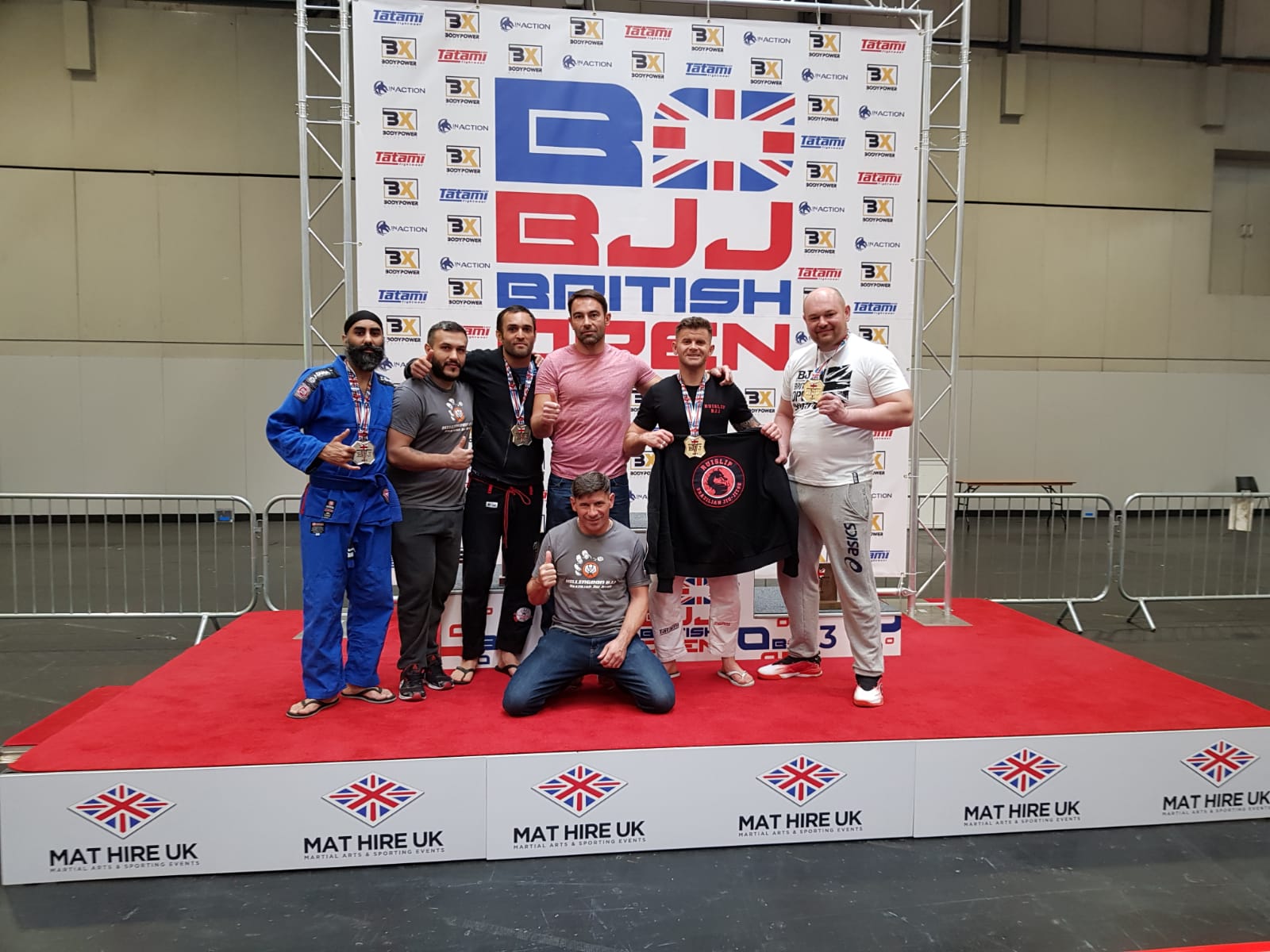 Ruislip BJJ is founded by Black Belts Raj Singh and Wiktor Herka, both under Rodger Middleton (Roger Gracie Academy Black Belt)
Wiktor also has a background in Karate and previously trained combat Jiu Jitsu & Judo.
Raj in addition trains Mixed Martial Arts under the Sekhon Brothers, Lak & Sandip, at Beast Fight Team.
Both Raj and Wiktor regularly compete. Wiktors most recent success came in the English Open, medalling in the heavy weight division and winning the absolute division at the HBJJ invitational.
Raj achieved Gold in the following competitions:
Elite division at NAGA London
British IBJJF Nationals
English Open
Chelmsford Open (Gi & No Gi)
Bournemouth Open
Ruislip BJJ started in South Ruislip Runway House. After 3 years, we out grew our home and in June 2021 2019 moved to the GAA club in South Ruislip. With bigger & better facilities, we aim to grow even bigger in the future 
Ruislip BJJ is accessible to Harrow. We offer an amazing place to train. We have better mats, pool and a bar!